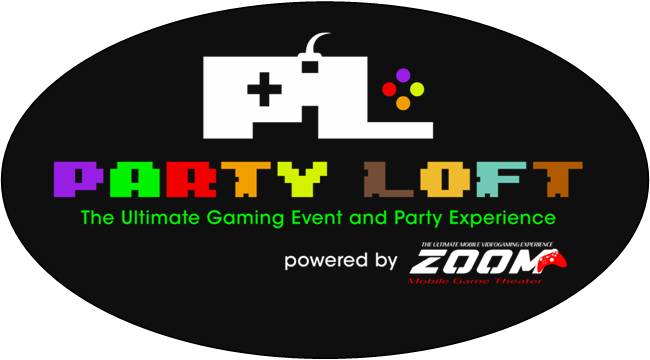 Party Loft KC is a family-owned business, locally and independently owned and operated. As parents, we know how difficult it can be to find quality party entertainment in the Kansas City area.
We have years of experience in the entertainment business, operating Zoom Mobile Gaming, a mobile video game theater and laser tag party. We have provided the best mobile party entertainment for thousands of happy guests in the Kansas City area.
We are proud and excited to now offer Kansas City's best "brick and mortar" party location with a lineup of offerings that can't be beat! Our video game theater offers a large and spacious theater, with 8 gaming stations so that up to 32 players can game at once! With neon and laser lighting, comfortable seating, fully sanitized before and after every event, it's Kansas City's premier party venue.
Our Karaoke theater lets guests find their "inner rock star" with a quality sound system, wireless microphones, on-screen lyrics, and a large song catalog that has music for every taste and style!
Our spacious and tastefully decorated "front room" is the perfect place for other events, like paint & sip parties, gender reveal parties, and family and business events of all kinds. Have a need for a party space for any event? Contact us and let us know your needs!
We look forward to providing you with Kansas City's best party entertainment.